Pulsarlube EO
De Pulsarlube EO is een oliesmeerunit van het elektrochemische gastype met een terugslagklep, dat bijzonder kosteneffectief, heel eenvoudig te installeren en uitermate gebruiksvriendelijk is.
Ontdek meer over de Pulsarlube EO
Product bestellen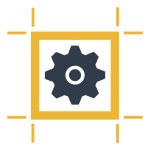 Compact Design
Compact 60ml design is convenient for use in very confined spaces
Durability
Specially designed to endure high vibration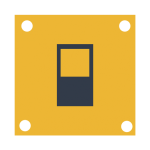 Easy Maintenance
Transparent container and cap for easy visual inspection of remaining lubricant and dispensing periods

Eco-Friendly
Eco-friendly product where applicable parts can be disposed of separately
Pulsarlube EO 

Series 60, 120, 240
De Pulsarlube EO is gebaseerd op hetzelfde mechanisme als dat van de Pulsarlube E echter voorzien van een terugslagklep. Het apparaat is niet alleen kosteneffectiever, maar ook gebruiksvriendelijker dan andere conventionele oliesmeerunits van het gastype op de markt.
De Pulsarlube EO maakt gebruik van een modusselectiemechanisme om een foutloze en eenvoudige bediening te garanderen. Dit is de juiste keuze voor een kosteneffectief, betrouwbaar en veilig product voor de meeste industriële toepassingen.
Product dimensies
EO60 : Ø77mm(3.03″) x 91mm(3.58″) (H)
EO120 : Ø77mm(3.03″) x 111mm(4.37″) (H)
EO240 : Ø77mm(3.03″) x 156mm(6.14″) (H)

Technische specificaties
| Specificatie | Waarde |
| --- | --- |
| Grease Pouch Capacity | 60ml/120ml/240ml (disposable) |
| Gas Type | Electrochemical reaction (Nitrogen gas) |
| Operating Pressure | Max. 5bar (73psi) |
| Operating Temperature | -20˚C~55˚C (-4˚F~131˚F) |
| Dispensing Periods | 1, 3, 6, 9, 12 month |
| Remote Installation | Max. 1m (3.3ft) with O.D. Ø8 tube |
| Multi-Point Installation | N/A |
| Packaging | 10 Units/Case |
| IP Code | IP68 |
| Certifications | IECEx, ATEX, KCs, UL, CE, MSHA |
Productcertificaten
Certificaat
Waarde
IP code
IP68
ATEX
Ⅱ 1 G / ia ⅡC T4 Ga
UL
Cl.Ⅰ, Div. 1, Gps A, B, C, D
Cl. II, Div. 1 ,Gps E, F ,G
IECEX
ia ⅡC T4 Ga
KCs.
ia ⅡC T4
MSHA
Approval No. 18-A180003-0
CE / Etc.
CE 0344
Accesoires
Reducer, 3/8Part No.: A001
Reducer, 3/8Part No.: A002-S
Reducer, 3/8Part No.: A002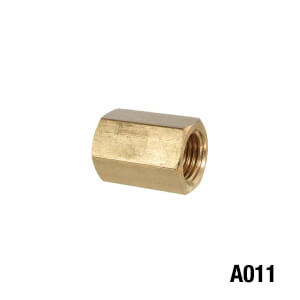 Socket, 1/4Part No.: A011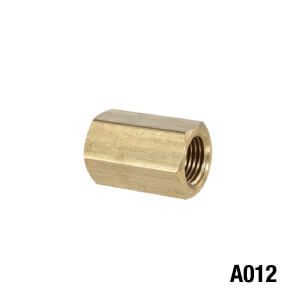 Socket, 1/8"F x 1/8"F Adaptor (Brass)Part No.: A012
90° Elbow, 1/4"F x 1/4"F Adaptor (Brass)Part No.: A019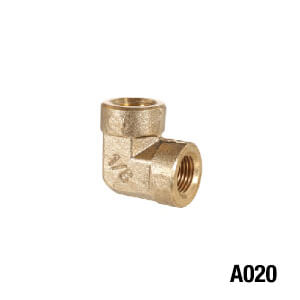 90° Elbow, 1/8"F x 1/8"F Adaptor (Brass)Part No.: A020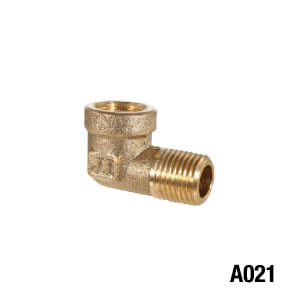 90° Elbow, 1/4"M x 1/4"F Adaptor (Brass)Part No.: A021
90° Elbow, 1/8"M x 1/8"F Adaptor (Brass)Part No.: A022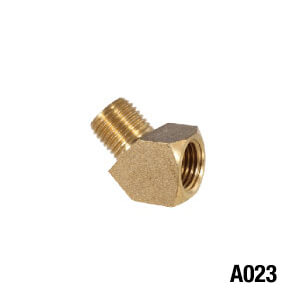 45° Elbow, 1/4"M x 1/4"F Adaptor (Brass)Part No.: A023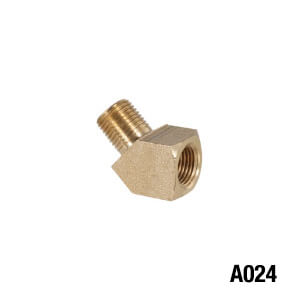 45° Elbow, 1/8"M x 1/8"F Adaptor (Brass)Part No.: A024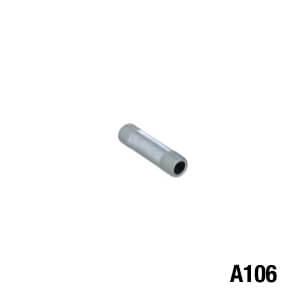 Pipe, 1/8"M x 1/8"M x 50mm for divider block (Steel)Part No.: A106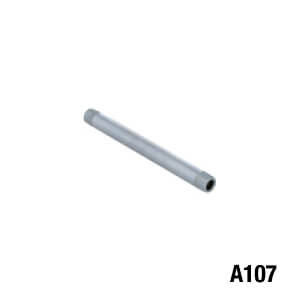 Pipe, 1/8"M x 1/8"M x 100mm for divider block (Steel)Part No.: A107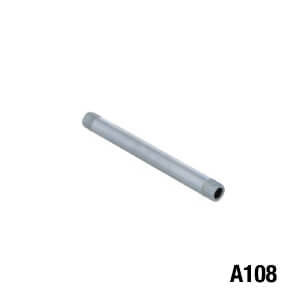 Pipe, 1/8"M x 1/8"M x 150mm for divider block (Steel)Part No.: A108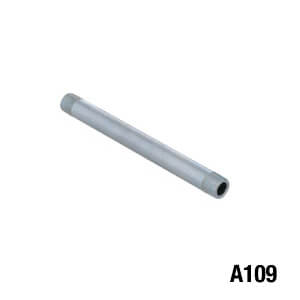 Pipe, 1/8"M x 1/8"M x 200mm for divider block (Steel)Part No.: A109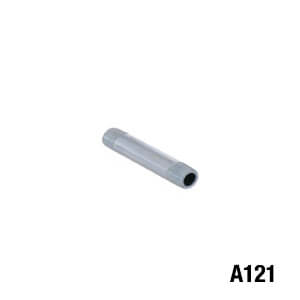 Pipe, 1/4"M x 1/4"M x 50mm for divider block (Steel)Part No.: A121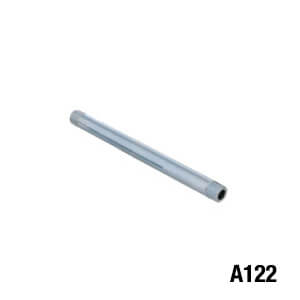 Pipe, 1/4"M x 1/4"M x 100mm for divider block (Steel)Part No.: A122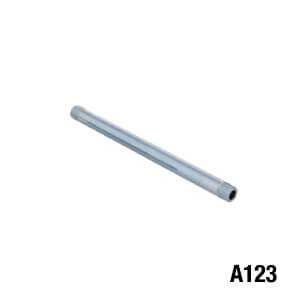 Pipe, 1/4"M x 1/4"M x 150mm for divider block (Steel)Part No.: A123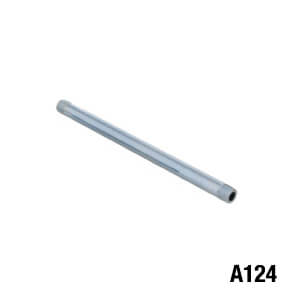 Pipe, 1/4"M x 1/4"M x 200mm for divider block (Steel)Part No.: A124
Distribution Tubing, O.D. 5/16" (8mm) Urethan Tubing, 3ft Pre-filled with (Grease Type)Part No.: A212-1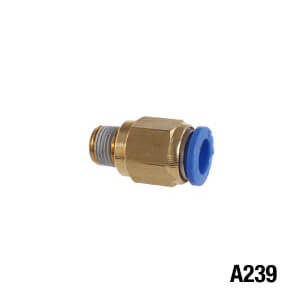 Tube Fitting, Push-In Type, PC8-PT1/8"MPart No.: A239
Mounting Bracket, "L" ShapePart No.: B002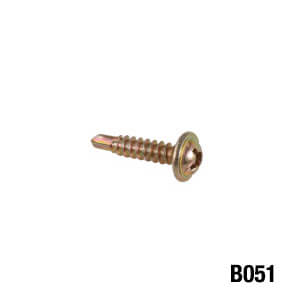 Self Drilling Screw, #8 x 20Part No.: B051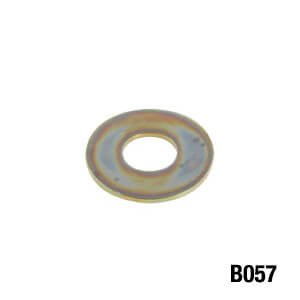 WasherPart No.: B057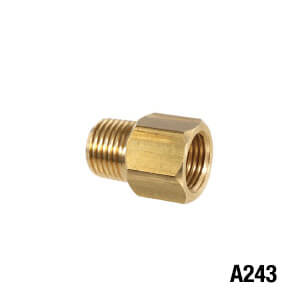 Thread Converter, PT1/8"F x NPT1/8"M (Brass)Part No.: A243

Toepassingen
Mining
Electric Motors
Pumps
Conveyors
Electric Motors
Crushers
Marine
Mooring Winch
Doors
Pumps
Electric Motors
Cranes
Directe montage installatie
Reducer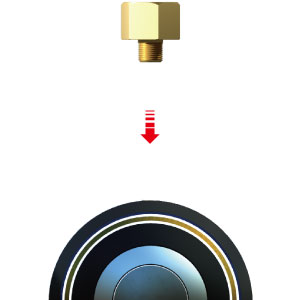 | Type | Waarde |
| --- | --- |
| A001 | Reducer, 3/8″F X 1/4″M Adaptor (Brass) |
| A002 | Reducer, 3/8″F X 1/8″M Adaptor (Brass) |
| A003 | Reducer, 3/8″F x 1/8″M Adaptor (Steel) |
45˚ Elbow
| Type | Waarde |
| --- | --- |
| A023 | 45° Elbow, 1/4"M X 1/4"F Adaptor (Brass) |
| A024 | 45° Elbow, 1/8"M X 1/8"F Adaptor (Brass) |
90˚ Elbow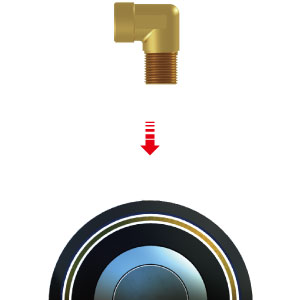 | Type | Waarde |
| --- | --- |
| A019 | 90° Elbow, 1/4"F X 1/4"F Adaptor (Brass) |
| A020 | 90° Elbow, 1/8"F X 1/8"F Adaptor (Brass) |
| A021 | 90° Elbow, 1/4"M X 1/4"F Adaptor (Brass) |
| A022 | 90° Elbow, 1/8"M X1/8"F Adaptor (Brass) |
Socket + Pipe + Reducer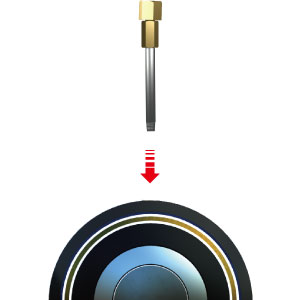 | Type | Waarde |
| --- | --- |
| A011 | Socket, 1/4″F x 1/4″F Adaptor (Brass) |
| A012 | Socket, 1/8″F x 1/8″F Adaptor (Brass) |
| | |
| --- | --- |
| A121 | Pipe,1/4"M X 1/4"M × 50mm (Steel) |
| A122 | Pipe,1/4"M X 1/4"M × 100mm (Steel) |
| A123 | Pipe,1/4"M X 1/4"M × 150mm (Steel) |
| A124 | Pipe,1/4"M X 1/4"M × 200mm (Steel) |
| | |
| --- | --- |
| A106 | Pipe, 1/8″M x 1/8″M x 50mm for divider block (Steel) |
| A107 | Pipe, 1/8″M x 1/8″M x 150mm for divider Pipe, 1/8″M x 1/8″M x 100mm for divider block (Steel) |
| A108 | Pipe, 1/8″M x 1/8″M x 150mm for divider block (Steel) |
| A109 | Pipe, 1/8″M x 1/8″M x 200mm for divider block (Steel) |
Multi-Point installation
Kit No. CO35
| Type | Waarde |
| --- | --- |
| NRV | Non Return Valve for E model oiler |
| B072 | Protector for E model oiler |
| A005 | Reducer, 1/4″F x 1/8″ M Adaptor (Brass) |
| B002 | Mounting Bracket, "L"Shape |
| B057 | Washer |
| B051 | Self Drilling Screw, #8ⅹ20 |
| A012 | Socket, 1/8"F x 1/8"F Adaptor (Brass) |
| C007 | Tube Fitting, Dia. 4mm x PT1/8″M |
| C010 | Tube Clamp, Dia. 4mm x 1R |
| C021-1 | Distribution Tubing, O.D. 4mm x I.D. 2.5mm Nylon Tubing, 10ft |
| C011 | Insert, Dia. 4mm x 2.5mm |
| C009 | Sleeve Ring, Dia. 4mm |